Try something new
Inspiration for sunny spring days.
The days are slowly getting longer. This is the perfect time to discover and try new things. With Tesco Online you will never be without an idea!
Collect the famous stars of prehistory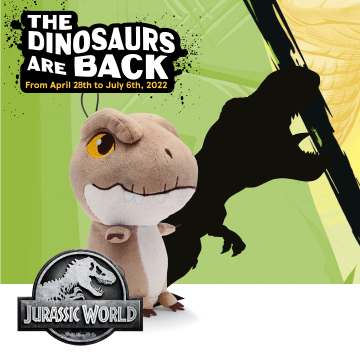 You can collect the stickers with your Tesco From Home orders from 28 April 2022, and add your favourite dinosaurs or backpack to your basket from 5 May 2022. To collect and redeem stickers, you need to assign your Clubcard number to your Tesco from Home account.
Want to know how you can make an ordinary day special? Get inspired by our tips.